Time to think warm thoughts - Harmony Central's annual bedding plant sale!
Harmony Central Chorus does its part to beautify the central Iowa area by selling bedding plants each spring! The dates for plant pick up this year are May 3-4, 2019.  See the flyer below for more information. Click here to download the order form, then fill it out and give it to your favorite chorus member by March 20. Thanks for your support!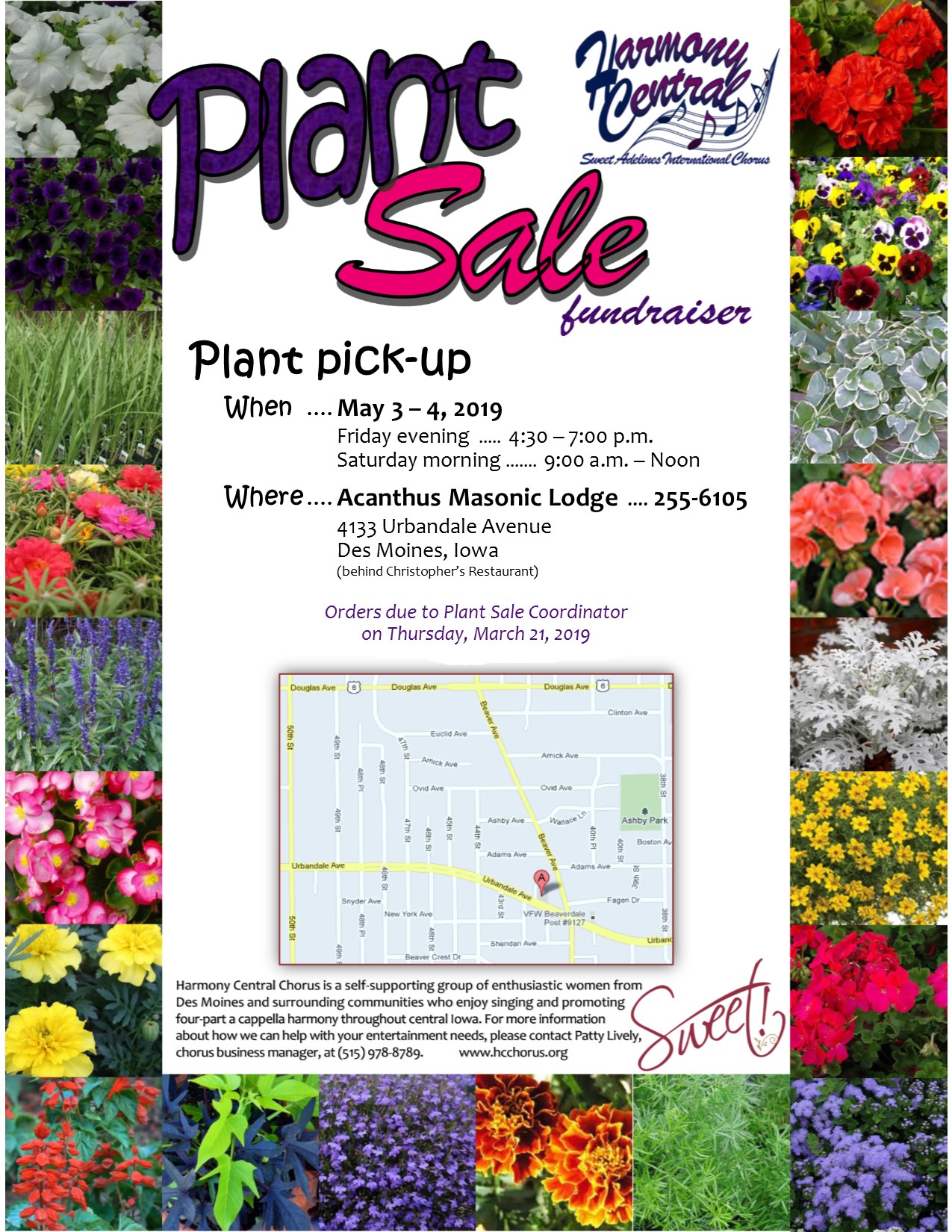 Featured Page Image:
Women of all ages are invited to come and check us out.