Chorus Leading Lady!
The S.A.L.L.Y. (Sweet Adeline Leading Lady of the Year) award is given annually to a member of the Harmony Central Chorus who has given of herself in an outstanding manner for the improvement and advancement of the chorus. The recipient is named each May at the installation ceremony.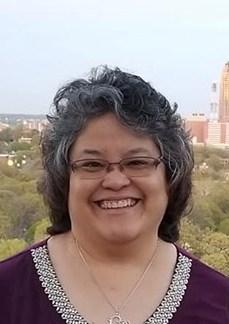 Sweet Adeline Leading Lady, also know as the SALLY award, is given each year to a member who goes above and beyond being just a singer, and a member in good attendance. She is someone who gets involved in many ways, serving on committees, and chairing projects. She is a motivator and a positive influence in the Chorus.
This year's SALLY award winner has often toiled in the shadows, quietly doing jobs.  She's also been right front and center where she appears to feel very comfortable.  She has inspired us with her ability to step out of her comfort zone – she has taken chances by singing in line quartets and bravely in front of us, sharing her heart.  She's got a ready smile and positive attitude, on and off the risers.  She's a member of our bass section, helped with writing our show script, emcees our performances using her great voice and personality to bring recognition to everyone on stage.  For several years now she has made us beautiful cards. She loves to sing tags with the guys and is a wonderful supporter of her barbershop husband, as he is of her. She is a teacher by profession, always caring and very giving of her students.  She spends many summers away at camp, teaches Spanish and French to freshmen, and also invites her momma to speak to her students every year. 
She loves the color purple, sometimes it might be in her hair, and she even has a purple ukulele!  You have probably figured out by now who our SALLY is!  Congratulations to Kerisa Baedke, our 2019 Sweet Adelines Leading Lady of the Year!