Midnight Madness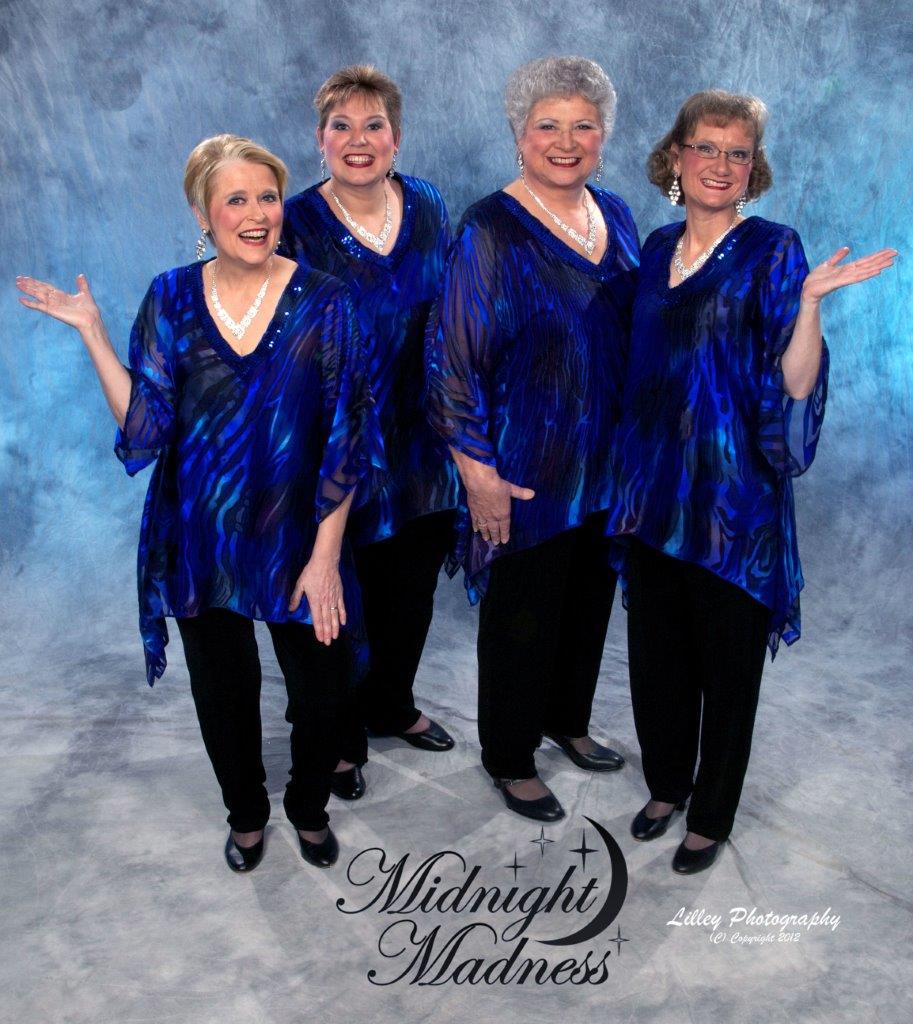 Midnight Madness is thrilled to be singing together...
and ready to perform for your group!
Midnight Madness is a fun-loving foursome with over a century of combined barbershop music experience.
These four women have been singing together since 2012!
They love "ringing" chords, making music come alive…. and having fun!
Their passion for four-part acapella harmony brought them together and they've built a wonderful and varied repertoire… Singing music from as far back as the late 1800's to current popular tunes. It includes up tempo, Disney, love, Gospel, commitment, Spiritual, encouragement, Broadway, the good… and the bad… as "life goes on"!
Hire them for a delightful performance of some great music!
Charyl Barr - Tenor       Jennifer Norton - Lead       Donna Gruis - Baritone       Diana Latch - Bass
Contact Diana Latch to check quartet availability... 515-205-3089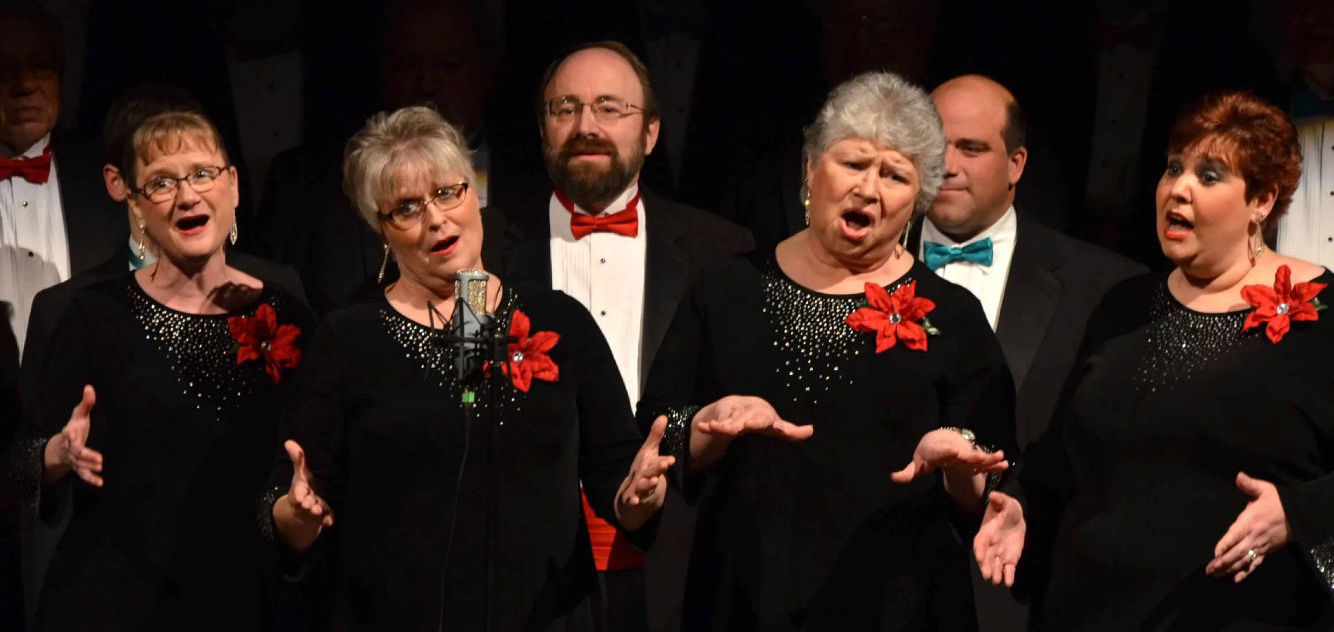 Midnight... singing (You ain't gettin') "Diddly Squat" at one of our combined Christmas shows!