Chorus Leading Lady!
The S.A.L.L.Y. (Sweet Adeline Leading Lady of the Year) award is given annually to a member of the Harmony Central Chorus who has given of herself in an outstanding manner for the improvement and advancement of the chorus. The recipient is named each May at the installation ceremony.
SHERYL NEAL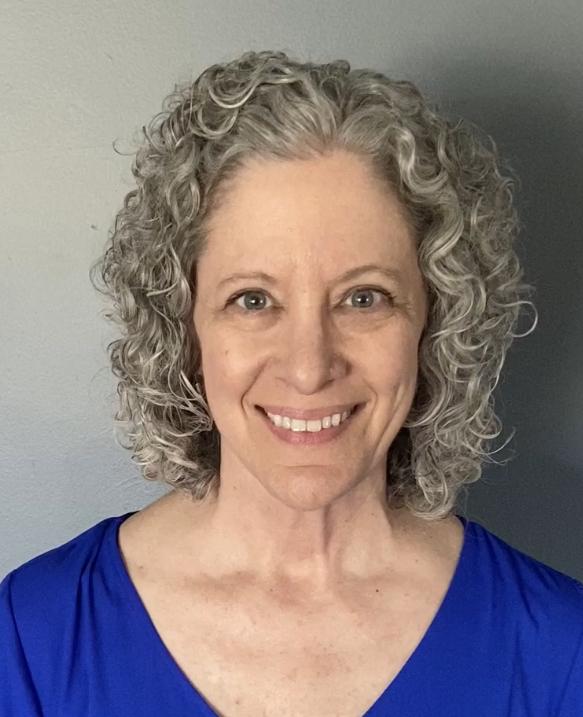 This year's S.A.L.L.Y. has a positive, can-do attitude. She gets things done. She not only has great skill, but also great patience. She is great at planning, organizing, and communicating. She helps out wherever she can, using her musical talent, her brain, or
her muscles. She is always prepared, pleasant, positive, and kind. She has been a positive, unifying influence in our chorus.
Our S.A.L.L.Y. has worked to help develop and teach choreography for the chorus for several years. She has used her incredible piano skills to help our learning process by playing parts during rehearsals and so we could record our own learning tracks. She has been taking classes on arranging music. She stays busy arranging songs both for the chorus and for her quartet. She has contributed so much to the chorus over the years and this year, she has gone above and beyond over and over again, in her quiet, competent way.
Our S.A.L.L.Y. has served Harmony Central Chorus this past year both as baritone section leader and education coordinator. As Education Coordinator she took the initiative to revive our Young Women in Harmony event. She gathered a committee and together every detail was planned with vision and efficiency. She applied for a grant from Sweet Adelines International to cover most of our clinician fees. Her vision,
leadership, hard work and perseverance paid off as the "Find Your VOICE" event in February was AMAZING! It was an energy-filled, harmony-making learning experience for all involved! Our S.A.L.L.Y. of course did not singlehandedly pull off this event, the committee, Nate, Mo, and the whole chorus worked together to make it a success. However, there is no doubt that the event would not have been such a smashing
success without her leadership.
I am sure that any suspense that might have existed went out the window long ago. Before I name this year's S.A.L.L.Y., let me just share a few last thoughts from her nominators.
She is just a great person! She is a friend to everyone in the chorus. I can't think of a more deserving person for S.A.L.L.Y.. She is a S.A.L.L.Y. through and through!
"Brava to the busy bari Sheryl Neal" Harmony Central Chorus' Sweet Adelines Leading Lady of the Year!
Congratulations, Sheryl Neal! Thank you for all you do for Harmony Central Chorus! You are our S.A.L.L.Y. and we are so lucky to have you as part of HCC and as a friend.