Chorus Leading Lady!
The S.A.L.L.Y. (Sweet Adeline Leading Lady of the Year) award is given annually to a member of the Harmony Central Chorus who has given of herself in an outstanding manner for the improvement and advancement of the chorus. The recipient is named each May at the installation ceremony.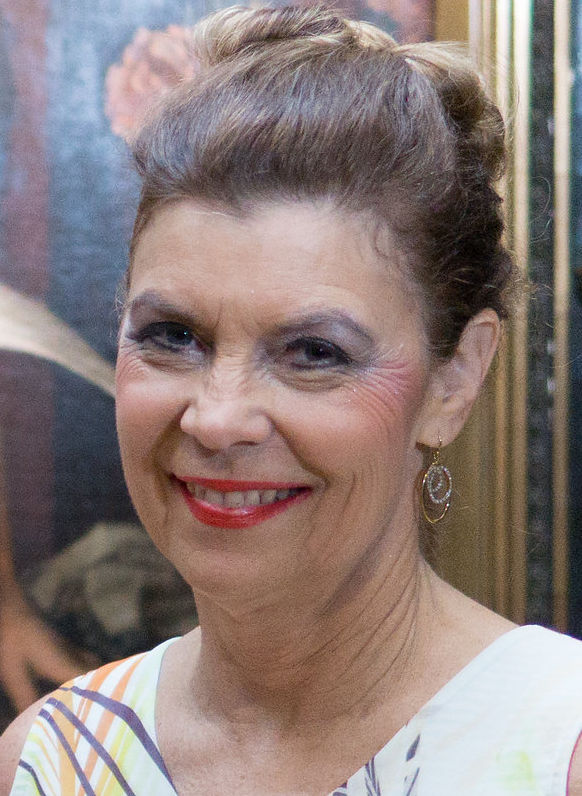 Sweet Adeline Leading Lady, also know as the SALLY award, is given each year to a member who goes above and beyond being just a singer, and a member in good attendance. She is someone who gets involved in many ways, serving on committees, and chairing projects. She is a motivator and a positive influence in the Chorus.
Our Sweet Adeline Leading Lady for 2018 may not always be in the spotlight but her contributions to the Chorus are remarkable and invaluable. As a nominee she was noted to always have a positive attitude, ready smile and a willingness to help out in any way that she can. I have had the privilege of getting to know her on a more personal level this past year and I am truly in awe of her. She seems to have boundless energy and an ability to find the silver lining in any cloud that may DARE cross her path. She is a devoted and tireless mother, grandmother, daughter, sister, and wife. She will rearrange her world to help her family! She has a wicked sense of humor and the creativity and ability to bring that humor alive in her quartet!
Our SALLY organizes and pulls us together for competition – and makes it look easy!!! She is amazingly organized and holds high the freak flag of a true baritone personality (I understand she sleeps with a clipboard)!
Harmony Central Chorus please welcome and congratulate our very deserving SALLY award recipient for 2018 – Cheryl Koenig!!